The Nordic region is famed for its progressive, innovative and open societies. Their economies are being envied for their high productivity, prosperity, high employment levels and some of the highest per capita GDPs worldwide. But also for their allocations to alternative investments. We will have the opportunity to bring some of the leading alternative fund managers from the Nordic region who trade on the local and global markets to Amsterdam. To share their views on portfolio management, risk management and market opportunities during plenary presentations and panel discussions.
What a fantastic line up of speakers from real quality asset managers we were allowed to hear today!
The Nordic Saga goes Dutch
Nordic Alternatives Day Amsterdam gave six Nordic hedge fund managers the opportunity to introduce themselves to an audience of professional, Dutch investors.
Organizers
Nordic Alternatives Day Amsterdam was co-hosted by Altech Partners, Thomson Reuters and HedgeNordic.
Speakers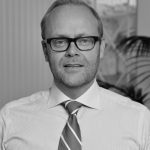 Per Ivarsson,
RPM
Mr. Ivarsson, born 1970, serves as Executive Vice President and Head of Investment Management of RPM Risk & Portfolio Management AB.  Mr. Ivarsson joined RPM in 2003. In 2006 Mr. Ivarsson was appointed Executive Vice President of RPM and in 2007 he was also appointed Head of Investment Management. Mr. Ivarsson holds a Master of Science in Engineering Physics from Chalmers University of Technology. In addition, Mr. Ivarsson has studied Financial Economics at the University of Gothenburg.divide, signs.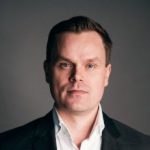 Miikka Hautamäki,
Gramont Capital

Mr. Hautamäki is the CIO of Gramont Capital. Mr. Hautamäki has 14 years of experience in the financial markets with a strong European focus, including four years as a portfolio manager and a partner at Brummer & Partners Avenir. Prior to Brummer & Partners Avenir, Mr. Hautamäki was a portfolio trader at Goldman Sachs in London for 5 years. He has a Master's degree in Finance from Helsinki School of Economics, a Master's degree in Engineering from Helsinki University of Technology and is a CFA charterholder.
Rolf Hagekrans
, 
Merrant Capital
Mr. Hagekrans is the co-founder of Merrant Founder AB and Alicia Capital Management AB (ACM). ACM was founded in 2004 to offer institutional investors in the Nordic countries in-dept analyses and screening of hedge fund and equity fund managers. Merrant was founded later to focus exclusively on Equity Market Neutral managers. Mr. Hagekrans was previously at Delphi Capital AB as the CEO of the discretionary asset management, fund management and corporate finance department. Prior to this he was at Morningstar Sweden as CEO.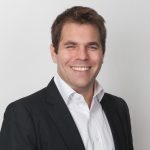 Raphaël Gelrubin,
 Key
Quant
Mr. Gelrubin, a graduate of the University Paris – Dauphine and ENSAE, began his career as a quantitative researcher focused on risk within a subsidiary of Man Investments specializing in managing futures. In 2007, he co-founded his first research company focused on systematic trading with Robert Baguenault de Viéville. In 2009, he co-founded the investment management company KeyQuant.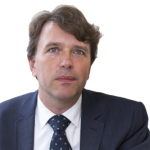 Dr. Patrik Säfvenblad,
Harmonic
Dr. Säfvenblad joined Harmonic in 2009 as an Investment Partner and is the Chief Investment Officer. As chair of the Harmonic Investment Committee, he is responsible for setting the firm's research agenda, delivering investment research and oversight of portfolio risk management. Prior to joining Harmonic, Patrik worked for DnB NOR Asset Management as Head of Hedge Fund Research. Before joining DnB NOR in 2007, he was Head of Portfolio Management at RPM Risk and Portfolio Management in Stockholm. Before joining RPM in 2000, he was Assistant Professor of Finance at the Stockholm School of Economics.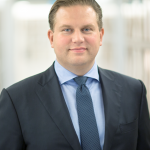 Martin Nilsson
, 
Catella
Mr. Nilsson has an MSc from the Jönköping International Business School at Jönköping University, and has worked in the financial industry since 1999. Prior to joining Catella in May 2015, Martin worked as a fund manager and analyst at Alecta and Nordea, focusing on both global and Nordic equities. From 2008 until 2015, Martin worked as a Nordic fund manager at Nordea, where his fund was named the best Swedish/Nordic fund 2008 by Privata Affärer magazine. He has also won this accolade twice in the Lipper Awards. Martin now manages Catella Nordic L/S and an L/S equity mandate within Catella Hedgefond.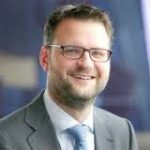 Remko van der Erf,
Kempen & Co.
Remko van der Erf joined Kempen Capital Management (KCM) in April 2008. Prior to that he completed a business plan for Dutch private bank Theodoor Gilissen Bankiers to launch two funds of hedge funds. From 2002 to 2007 he worked as a Senior Investment Manager for Robeco Alternative Investments and Robeco-Sage Capital Management. During his tenure at Robeco, Remko co-managed funds of hedge funds and focused on the selection and monitoring of event driven and long/short equity hedge funds. He started his career in 2001 at AEGON. Remko holds a Master's degree in Business Administration from Erasmus University Rotterdam (2001).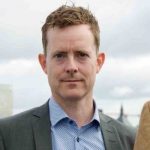 Daniel Vesterbæk,
 MoMa Advisors
Mr Pedersen is a CIO of Copenhagen-based Moma Advisors. Their Asgard Fixed Income fund, is a classic fixed income arbitrage strategy fund. The strategy, running half a billion Euro, has delivered 14.2% annualized performance since inception in 2003 at a 6.7% volatility – resulting in an impressive Sharpe ratio of two. After much planning, Moma Advisors has hired portfolio manager Daniel Vesterbaek Pedersen to launch a new liquid credit strategy. Mr. Pedersen has a track record from PFA pension, the largest privately owned life insurance company in Denmark, where he ran a long/ short credit fund, showing consistent alpha generation over many years.
Featured Companies
Organized and Supported by